The 2021 International Conference on Applied Mathematics, Modeling and Computer Simulation (AMMCS 2021) will be held in Wuhan, China during November 13-14, 2021.
Serving as an open forum for sharing and spreading the newest ideas and latest research findings among all parties involved in any aspects of Applied Mathematics, Modeling and Computer Simulation, AMMCS 2021 will be an ideal platform for bringing together researchers, practitioners, scholars, professors and engineers from all around the world to exchange the newest research results and stimulate the scientific innovations.
The conference will be organized by Hubei Zhongke Institute of Geology and Environment Technology every year in different locations all around the world, to foster the knowledge and understanding of the recent advances across the broad field of Applied Mathematics, Modeling and Computer Simulation.
The AMMCS 2021 conference committee is excited to invite you to attend the event, for meeting and exchanging the recent advances and research achievements in the common research fields.
Please Note: COVID-19 Nucleic Acid Testing Report within 48 hours is required by HUST International Academic Exchange Center. The conference will be changed to ZOOM Virtual Conference after solicting the attendees' suggestions.
6 Awards with Cetificates and Cash Rewards will be respectively voted to the Oral Presentation Videos and Poster Presentations. Please kindly send related materials before November 11.
We will update the detailed conference program on November 11th. Thanks for your understanding and support!

Contribute to Conference Proceedings
Papers submitted to AMMCS 2021 be reviewed by technical committees of the conference. All accepted full papers will be published on Conference Proceedings and will be submitted to EI Compendex for indexing.
Submission Methods
1.The submitted papers must not be under consideration elsewhere.
2.Please send the full paper(word+pdf) to info@macsconf.org
3.Please submit the full paper, if publication is required.
4.Please submit the abstract only, if you just want to make presentations.
5.Templates Download: Templates
6.Should you have any questions, or you need any materials in English, please contact us at info@macsconf.org
Note:
1)Both Abstract and Full Paper are welcomed. The author can make an oral presentation after the Abstract is accepted and the payment is finished.
2)All submitted aticles should report original, previously unpublished research results, experimental or theoretical. Articles submitted to the conference should meet these criteria and must not be under consideration for publication elsewhere. We firmly believe that ethical conduct is the most essential virtual of any academic. Hence any act of plagiarism is a totally unacceptable academic misconduct and cannot be tolerated.
Host | 主办单位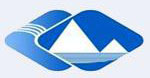 Hubei Zhongke Institute of Geology and Environment Technology, Wuhan, China.